Northern Star District Awards Banquet 2016
Nominations
The Awards Banquet will be here before we know it. In appreciation to all the leaders of our District, start thinking on who you would like to nominate for the District Awards in recognition for an outstanding Scout Year. You may also submit the forms below via mailing them to the Bay Area Council, emailing them to your District Executive or bringing them to your December Roundtable Meeting. Directions included on forms. All Nominations are due by December 31, 2015.
DISTRICT AWARDS FORM HERE
DISTRICT AWARD OF MERIT FORM HERE
SILVER BEAVER FORM HERE (In anticipation of the Eagle/Silver Beaver Awards Dinner. Please return this to the Council by January 2, 2016!)
To submit the forms electronically:
Here is a free and easy way to edit and fill-in a form. The process only takes a few minutes and will allow you to "fill-in and send" a form electronically without downloading any software to your computer.
Step 1: Download the forms you need to "fill-in."
Step 2: Go to www.PDFescape.com and register, choose the FREE option. (You must register to SAVE & DOWNLOAD a PDF.)
Step 3: Choose the file you want to upload and edit.
Step 4: Once the file uploads, you can begin to edit it. Click the Freehand or Text button in the upper left corner, and place your cursor anywhere on the page you want to begin tying.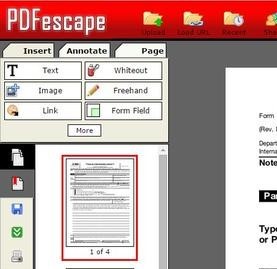 Step 5: When you're done editing, click the green "Save & Download" button in the toolbar on the left side of the screen.
Step 6: Go to your Downloads folder, find the form you just "saved and downloaded" and send it to your District Executive (rebecca.stephenson@scouting.org) via email as an attachment.
That's it! If you already have Adobe Acrobat, you can just "fill & send" the form in that way. For questions or help, please contact sonya.harvey@scouting.org or call (409) 744-5206.
Awards
~ District Award of Merit ~
~ Cub Scout Leader of the Year ~
~ Boy Scout Leader of the Year ~
~ Venture Leader of the Year ~
~ Unit Spark Awardees ~
~ Polaris Award ~
~ Scout FAMILY of the Year Award ~
Registration
TIME: TBD
DATE: January 30, 2016
PLACE: TBD
COST: $15 for adults; $6 for youth, Free for Awardees
CONTACT: Rebecca Stephenson at rebecca.stephenson@scouting.org
PLEASE NOTE: Register everyone attending in your party on 1 registration. After initial main registrant screen just continue to enter in names and CLICK THE ADD BUTTON for multiple seats in your party prior to finalizing your transaction.
REGISTER BY: TBD
REGISTER HERE