Welcome to the Northern Star District which includes the Pearland and Friendswood communities.
District contacts
District Chair

Dee Waddell

847-754-8172

District Commissioner

Jay Estes

713-614-6873

Northern Star District Executive

Rebecca Stephenson

281-330-7021
Monthly meetings
Annual Business Meeting

Jaunuary 11, 2016

Location TBD

District Committee Meeting

Fourth Thursday of the Month,

7 p.m.
(No meeting in July)

Fellowship Bible Church
1720 Broadway St.
Pearland, TX 77581

District Commissioner Meeting

Third Thursday of the Month,

7-9 p.m.
(No meeting in July)

Friendswood United Methodist Church
Room E201 of the Education Building
110 N Friendswood Dr
Friendswood, TX 7754

Roundtable

Second Thursday of the Month,
7-9 p.m.

Fellowship Bible Church
1720 Broadway St.
Pearland, TX 77581
District news
+
Distrcit Awards Nominations
The Awards Banquet will be here before we know it. In appreciation to all the leaders of our District, start thinking on who you would like to nominate for the District Awards in recognition for an outstanding Scout Year. You may also submit the forms below via mailing them to the Bay Area Council, emailing them to your District Executive or bringing them to your December Roundtable Meeting. Directions included on forms. All Nominations are by December 31, 2015.
DISTRICT AWARDS FORM HERE
DISTRICT AWARD OF MERIT FORM HERE
SILVER BEAVER FORM HERE (In anticipation of the Eagle/Silver Beaver Awards Dinner. Please return this to the Council by January 2, 2016!)
To submit the forms electronically:
Here is a free and easy way to edit and fill-in a form. The process only takes a few minutes and will allow you to "fill-in and send" a form electronically without downloading any software to your computer.
Step 1: Download the forms you need to "fill-in."
Step 2: Go to www.PDFescape.com and register, choose the FREE option. (You must register to SAVE & DOWNLOAD a PDF.)
Step 3: Choose the file you want to upload and edit.
Step 4: Once the file uploads, you can begin to edit it. Click the Freehand or Text button in the upper left corner, and place your cursor anywhere on the page you want to begin tying.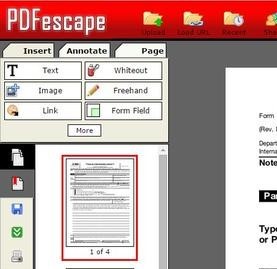 Step 5: When you're done editing, click the green "Save & Download" button in the toolbar on the left side of the screen.
Step 6: Go to your Downloads folder, find the form you just "saved and downloaded" and send it to your District Executive (rebecca.stephenson@scouting.org) via email as an attachment.
That's it! If you already have Adobe Acrobat, you can just "fill & send" the form in that way. For questions or help, please contact sonya.harvey@scouting.org or call (409) 744-5206.
+
Fun at Camp-O-Ree
Here is a fun video from Troop 460 showing fun at the Northern Star Camp-O-Ree and a thank you note from Scoutmaster John Vogel from Troop 483. Glad everyone had such a good time!
I am sitting at my desk struggling to find appropriate words. The only sentence I can come up with, that begins to express my appreciation, is that The Northern Star Camporee was the best Scouting Experience I have had in the last six years and I have attended just about every event offered in within our Council. Organization was excellent, skill stations were staffed by excellent Scouters, my boys had fun, my boys learned something, my boys got to lead, my boys became a team. Thank you. You made a difference. You did some good.
- John Vogel, Scoutmaster, Troop 483, Sacred Heart Church of Manvel.
+
Get Invovled
The Northern Star District is always seeking volunteers to help serve on the District Committee, as well as to help organize and carry out events. We are also continually seeking organizations to partner with to create new units. If you are interested in volunteering or chartering a unit, please contact the District Executive for more information.