Northern Star Annual Business Meeting 2018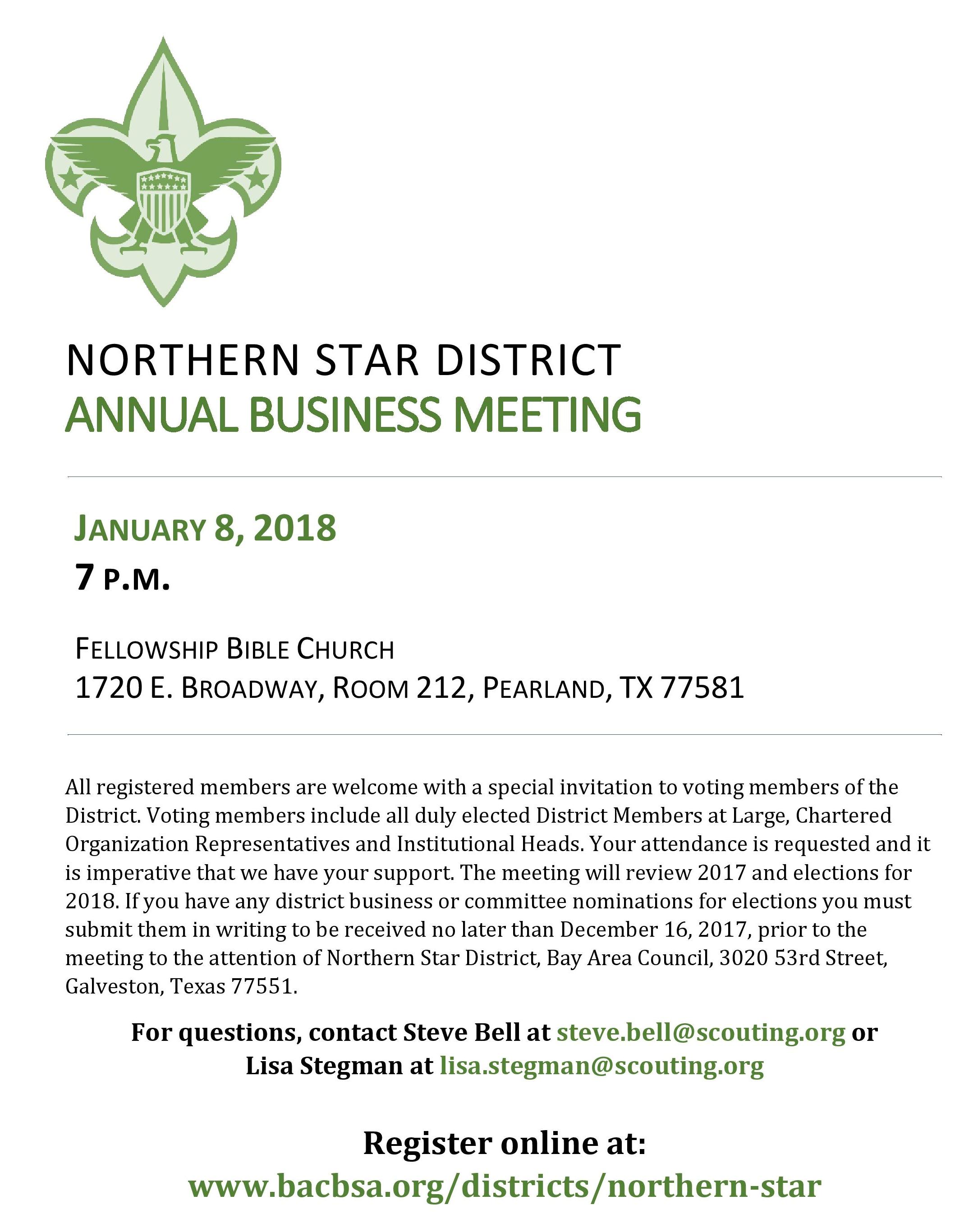 Join us
All registered members are welcome to attend the District Annual Business Meeting with a special invitation to voting members of the District. Voting members include all duly elected District Members at Large, Chartered Organization Representatives, and Institutional Heads.
We will meet to elect our 2018 district representatives and review our progress towards our strategic plan and complete other district business. If you would like to submit district business for review, please send a letter to your District Executive by no later than December 16, 2017 via email or send it in writing to: Bay Area Council, c/o Your District Executive, 3020 53rd Street, Galveston, TX 77551.
Thank you for your continued support of Scouting in Galveston and Brazoria Counties.
Find the letter HERE
Find the invite HERE
Registration
DATE: January 8, 2018
TIME: 7-8 p.m.
PLACE: Fellowship Bible Church, Room 212, 1720 E. Broadway, Pearland, TX 7581
COST: Free
CONTACT: Steve Bell at steve.bell@scouting.org
REGISTER BY: December 28, 2018