Gathering of Eagles & Silver Beavers 2018
You are invited
More than 100 Scouts in the Bay Area Council earn their Eagle rank each year. To honor their achievement, the Bay Area Council hosts the Gathering of Eagles.
This will be a very special evening for the 2018 Eagles, Eagle Alumni, parents, sponsors, and guests. It is our hope that you will help make this a memorable event by sponsoring one or more Eagle Scouts, as well as joining us in celebrating this wonderful event.
We will also honor our Venture Award recipients and our Silver Beaver recipients. The Silver Beaver Award is presented for distinguished service to youth. It is the highest honor that the Bay Area Council can award to a volunteer. We hope you will join us in honoring ours volunteers as well.
Guest speaker
Michael E. Fossum was selected as an astronaut in 1998. He is a veteran of three space flights; STS-121 in 2006, STS-124 in 2008 and Expedition 28/29 in 2011. Fossum has logged more than 194 days in space, including more than 48 hours in seven spacewalks.
He was commissioned as an officer in the U.S. Air Force and earned a Bachelor of Science degree in Mechanical Engineering from Texas A&M University and Master of Science degrees in Systems Engineering and Physical Science from the Air Force Institute of Technology and the University of Houston - Clear Lake, respectively. After completing graduate work, he was detailed to NASA's Johnson Space Center, where he supported space shuttle flight operations, beginning with STS-3.
Fossum left active duty in 1992, and retired as a Colonel from the U.S. Air Force Reserves in 2010. Fossum retired from NASA in January 2017, and currently serves as the Chief Operating Officer of Texas A&M University at Galveston.
Registration
TIME: Check-in and social time begins at 6:30 p.m. The program begins at 7 p.m.
DATE: February 2, 2018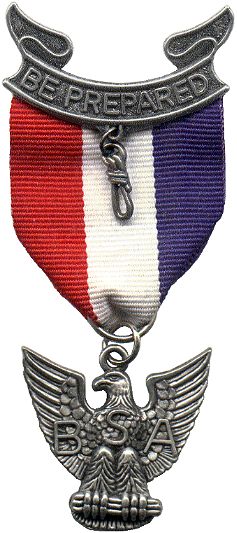 PLACE: Seibel WIng of the Student Center at Galveston College, 4015 Ave Q, Galveston, TX 77550
COST:
$20 for parents, friends, siblings and guests
Complimentary for all 2017 Eagle Scouts, Quartermasters, and Silver Beaver receipients
SPONSORSHIP: $100. Sponsor names will be included in the program. Sponsors must be in by January 22, 2018.
SWEET & SAVORY SOCIAL: Light hors d'oeuvres will be served.
DRESS: After-five business or Class A uniforms (Adults, Eagle Scouts and Quartermasters.)
CONTACT: Tina Brendle at tina.brendle@scouting.org.
REGISTER BY: January 22, 2018
Fellowship of Eagle Scouts
The Bay Area Council Fellowship of Eagle Scouts is a fellowship of Eagle Scout Alumni who reside or work within the boundaries of the Bay Area Council, or individuals who achieved the rank of Eagle Scout from a unit within the Bay Area Council. Membership is open to all Eagle Scouts in this area. There is no charge to join or maintain membership. To find out more, visit the Bay Area Council Fellowship of Eagle Scouts.