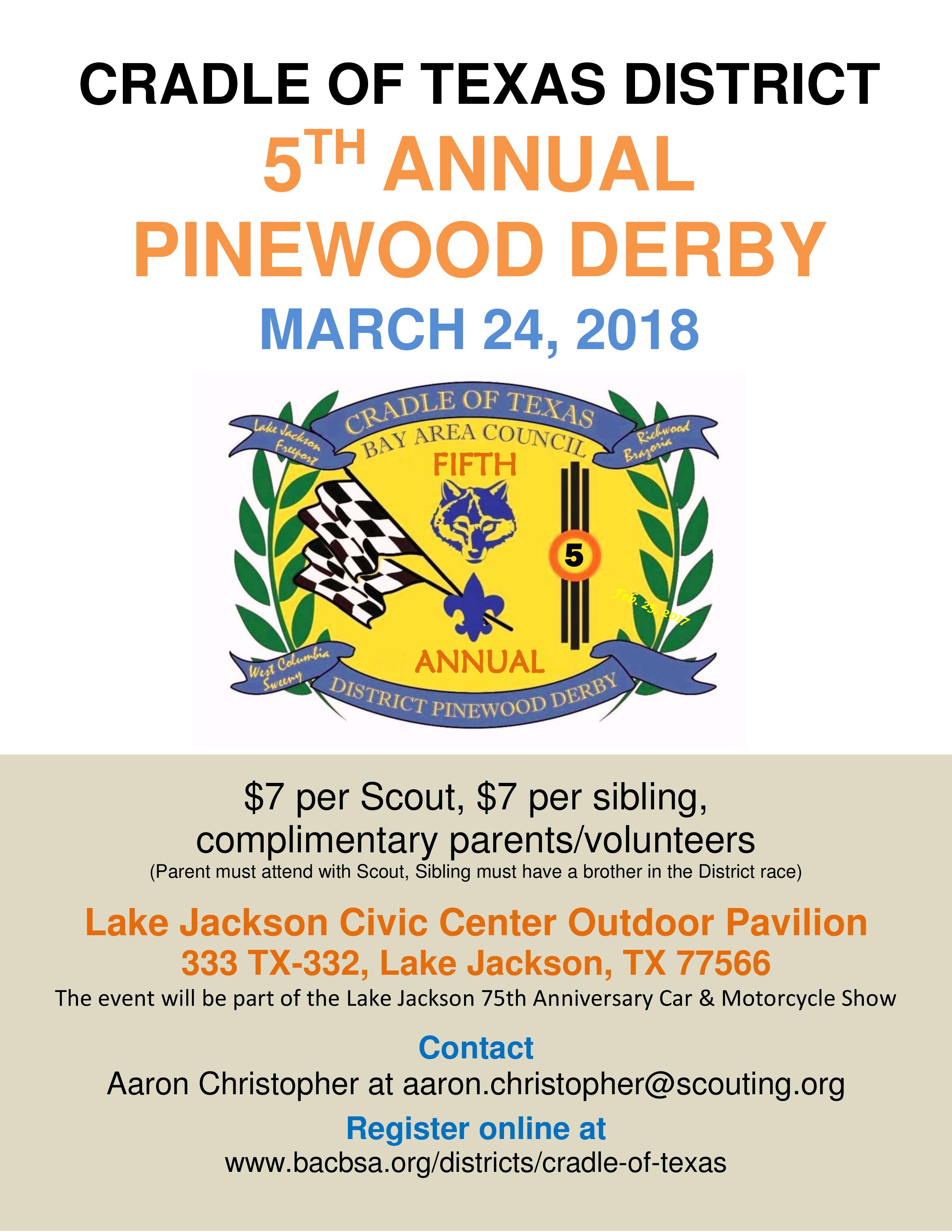 Get in on the action
Join us for an action-packed day of Pinewood Derby competitions during the City of Lake Jackson 75th Anniversary Car & Motorcycle Show.
All Scouts will compete against each other, there are NO rank/age brackets. There is a separate bracket for Siblings, so sign those brothers and sisters up! Let the games begin! *Every Scout must be accompanied by a parent & dressed in a Class A or B Uniform.
Registration
DATE: March 24, 2018
TIME: 1 p.m. check-in, 1:30 p.m. race start, 3 p.m., finish
PLACE: Lake Jackson Civic Center (Outdoor Pavilion), 333 TX-332, Lake Jackson, TX 77566
COST:
$7 per Scout
$7 per Sibling
Complimentary for parents/volunteers
PLEASE NOTE:
All Scouts MUST be accompanied by at least one adult
All Scouts MUST Wear their Uniform (Class A or Class B)
All siblings MUST have a Scout in the District Race
VOLUNTEERS: If you would like to volunteer, please contact Aaron Christopher at aaron.christopher@scouting.org.
CONTACT: Aaron Christopher at aaron.christopher@scouting.org
REGISTER BY: March 14, 2018