Wihinipa Hinsa Lodge #113
Bay Area Council #574, Galveston, TX

Welcome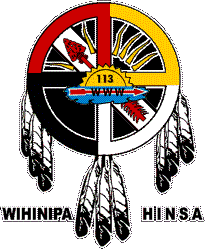 The Order of the Arrow (OA) is the National Honor Society of the Boy Scouts of America (BSA). The basic unit of the OA is the lodge, which is chartered to a local BSA council. There are more than 300 lodges in the BSA. We are the Wihinipa Hinsa Lodge #113, affliated with the Bay Area Council #574. The OA uses Native American style traditions and ceremonies to bestow recognition on Scouts selected by their peers as those that best exemplify the ideals of Scouting. Arrowmen, as they are called, wear a sash over their right shoulder to signify membership in the Order of the Arrow.
Take some time to explore these pages then make sure you visit the National Order of the Arrow Jumpstart site for new Arrowmen. It will help you to understand more about the OA.

News
+ ANNUAL PACKAGE: The Wihinipa Hinsa Lodge Executive Council is offering at great package deal for all of the 2018 events. (You must still pre-register for each event. There will be an "Annual Package" option.) Here's what you get:
Zero registration fees for:
OA Winter Ordeal - January 12-14, 2018
OA Spring Shoot - April 14, 2018
OA Spring Ordeal - May 18-20, 2018
OA Fellowship - December 2018
OA Lodge Banquet - August 2018
OA Dues for 2018 and an exclusive OA Annual Package Patch!

Wihinipa Hinsa on Facebook

Wihinipa Hinsa song
+ Watch as some of our OA members perform at the OA theme song, "Firm Bound in Brotherhood" at the 2015 NOAC.

Contact
For more information about Wihinipa Hinsa Lodge #113, please see our Officers page.