Sea Scout Base Galveston
Get on board with Scouting
Explore the diverse natural wonders of the Texas Gulf Coast marine environment. Master the maritime skills needed to navigate the open ocean. Discover the value of teamwork when working with your crew and meet old friends and new ones.
The sea is an extraordinary classroom where we provide challenging opportunities to Get On Board and experience fun on the water like you never experienced before.
Kayak the warm Gulf waters, captain your own boat, race against other crews, win the seabase scavenger hunt, claim the golden coconut, dance the night away at our festive luau, take in a friendly game of beach volleyball, dive into our 12' pool on the bay, stay onboard our 110' floating marine classroom or pick your dorm room in our state-of-the-art green building. All this and a whole lot more is waiting for you. Don't forget to pack your Hawaiian shirt…you're going to need it.
#GetOnBoardSSBG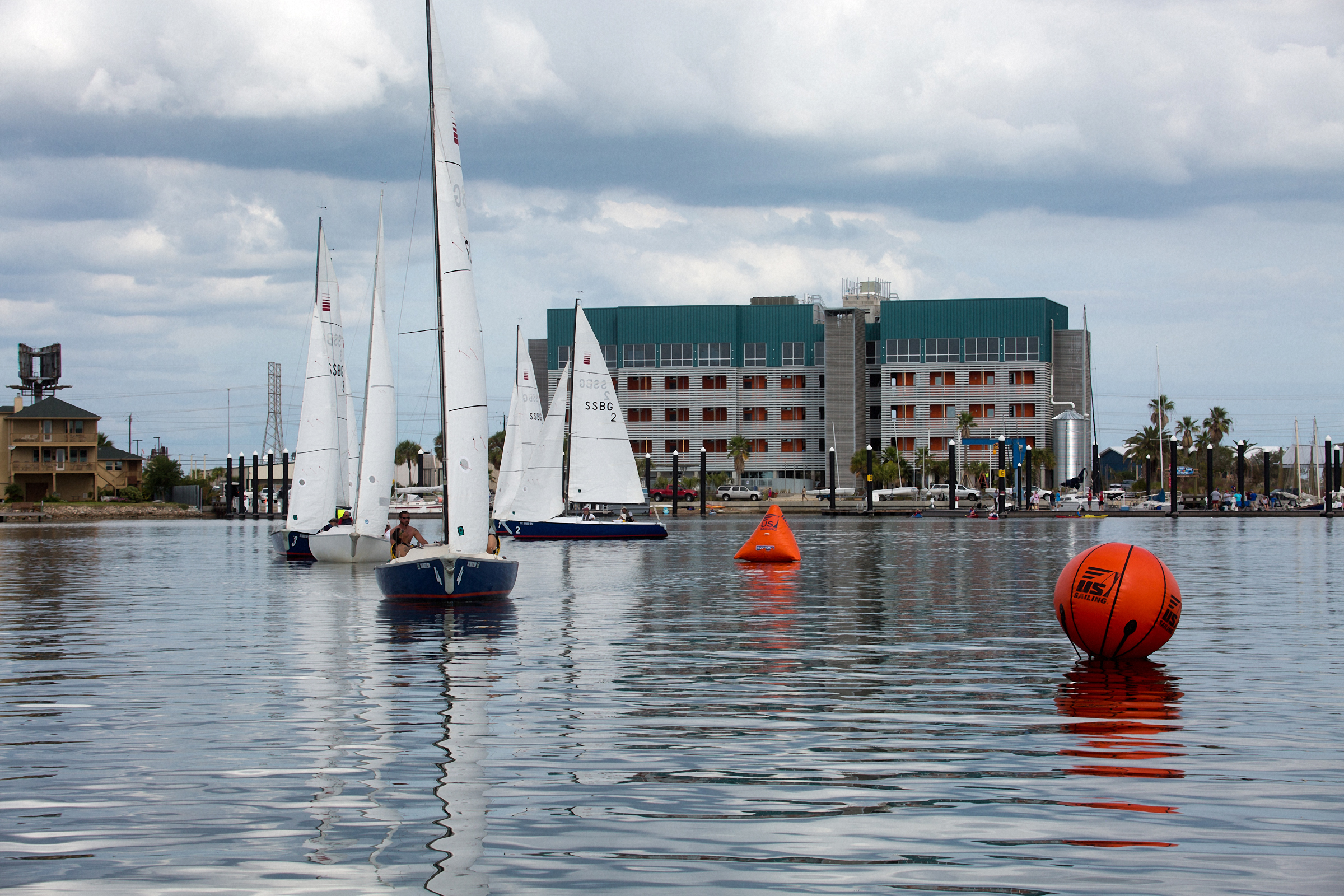 About us
SSBG was created in 2010 by Charles and Rosemary Doolin who transformed their vision of teaching young people about the sea into a multi-million dollar, state-of-the-art seaside facility. They got involved in Scouting in 2002 after their son manned the decks of a Sea Scout Ship on Lake Ray Hubbard outside of Dallas.
Mission Statement
Sea Scout Base Galveston is a high-adventure marine and maritime destination offering aquatic education programs that instill lifetime leadership, teamwork skills, and independence in body, mind and spirit.
Contact us
Sea Scout Base Galveston
7509 Broadway
Galveston, TX 77554
ssbgalveston.org
Sea Scout Base Galveston Foundation & Event Center 409-572-2560
Baysmart Marine and Maritime Education Program 409-572-2561
Galveston Community Youth Sailing Center 409-572-2562
Director of Educational Programs: David Dellapenna at ddellapenna@ssbgalveston.org or 409-572-2560 Ext 1010
Fax 409-572-2564
For info info@ssbgalveston.org
For Scouting Programs
Director of Programs: Tim Corwin at tim.corwin@scouting.org or 254-652-3433
Bay Area Council, BSA: 409-744-5206

National Camp Accreditation
Currently Sea Scout Base Galveston has completed yearly assesement visitations through the Boy Scouts of America's National Camp Accreditation Program (NCAP) resulting in the achievement of accreditation each year of the new program's existence. In 2015, the Bay Area Council will go through full implementation of the NCAP program and be granted a five year authorization to operate.