Sea Scout Base Galveston
Get On Board
Sea Scout Base Galveston (SSBG) is a place where youth will have an opportunity for discovery through aquatic based adventures. SSBG will be the launching point from which many will enjoy on-the-water programs for the very first time, find a means to reclaim their sense of independence, discover lifelong hobbies, or even uncover their vocation.
Three components of SSBG will work together just like the parts of a sailboat to maintain this course of discovery.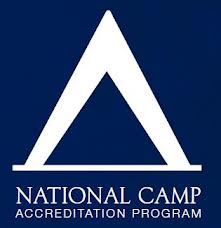 Currently Sea Scout Base Galveston has completed yearly assesement visitations through the Boy Scouts of America's National Camp Accreditation Program (NCAP) resulting in the achievement of accreditation each year of the new program's existence. In 2015, the Bay Area Council will go through full implementation of the NCAP program and be granted a five year authorization to operate.
Scouting
SSBG will serve the Scouting community of the Bay Area Council and beyond with aquatic based programs such as, small and large boat sailing, kayaking, fishing and other high adventure activities along the Texas Gulf Coast. Additionally, SSBG will introduce Sea Scouting to youth interested in continuing on-the-water exploration through Scouting. SSBG will support the growth of other Scouting programs such as Exploring, Cub Scouts, and Learning for Life.
Maritime Education
SSBG's Baysmart program will serve a floating classroom for students to discover the fragile marine ecosystems of our area which coexist along with our flourishing maritime industry. Baysmart will partner with educators to provide on-the-water discovery field trips and interactive science lessons, while at the same time serving as a life skills teaching platform for vocational students to receive hands on training in vessel operations.
Galveston Community Youth Sailing Center
GCYSC will provide safe, enriching, and affordable sailing opportunities to local youth and the disabled for the benefit of our entire community by enhancing the connection to the Texas Gulf Coast.
This shared use facility on the water's edge will serve as a community gathering place for learning and the celebration of life.
Contact Us
Sea Scout Base Galveston
7509 Broadway
Galveston, TX 77554
409-572-2560
FIND US ON FACEBOOK