Sea Star Base Galveston
Sea Star Base Galveston is a high-adventure marine and maritime destination offering aquatic education programs that instill lifetime leadership, teamwork skills, and independence in body, mind and spirit.
7509 Broadway
Galveston, TX 77554
Fax 409-572-2564
For info info@ssbgalveston.org
Staff
Bay Area Council Program Director: Aaron Christopher, 409-750-3657, aaron.christopher@scouting.org
SSBG Director: Margaret Candler, 409-572-2560, mcandler@ssbgalveston.org
Programs
The Bay Area Council, BSA and Sea Star Base Galveston offers 4 week-long summer camp options including the Galveston Nautical Adventure, Gulf Coast Sailing Adventure, Scuba Certification Adventure and the STEM NOVA Week-long Adventure. We also offer a Cub Scout/Webelos Splash Adventure. For more information, visit the available programs under our Activities page above.
National Camp Accreditation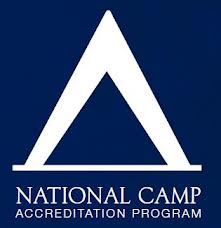 Currently Sea Star Base Galveston has completed yearly assesement visitations through the Boy Scouts of America's National Camp Accreditation Program (NCAP) resulting in the achievement of accreditation each year of the new program's existence. In 2015, the Bay Area Council will go through full implementation of the NCAP program and be granted a five year authorization to operate.
Press
+ Sea Scout Base Galveston, Gulf Mariner, December 2014
+ Sea base rises from Ike's wreckage, Houston Chronicle, September 2014
+ Scouts Set Sail, Houston Chronicle, July 2014
+ Full Speed Ahead, Scouting Magazine, March 2014
+ Sea Scout Base construction enters second phase, The Daily News, March, 2014
+ Sea Scout Base Galveston, Venturing Magazine, July 2013
+ Plans under way to expand Sea Scout Base, The Daily News, February, 2012
Links
Required Camp Forms
SSBG Release Form (Required for all adults and youth attending a week-long camp at Sea Star Base Galveston.)
BSA MEMBERSHIP ROSTER (Responsibility of unit leader - Access through the council office or MyScouting.org.)
ADULT IN CAMP TEXAS STATE COMPLIANCE FORM (Responsibility of adult and unit leadership.)
CRIMINAL BACKGROUND CHECK (Background check will be conducted by the council.)
SEXUAL OFFENDER DATABASE CHECK (Responsibility of adult and unit leadership - Enter the Sexual Offender Database, search by name and print a copy of your results.)
YOUTH PROTECTION TRAINING CERTIFICATION (Responsibility of each adult and unit Leadership - All camp staff members, as well as unit leaders, must successfully complete the Boy Scouts of America's online Youth Protection Training before they may have contact with campers at a youth camp - Log on to My.Scouting.org to print your results.)
BSA ANNUAL HEALTH & MEDICAL RECORD
Bay Area Council Refund Policy
Refunds will only be granted to the original paying customer, whether it is the unit or individual. All unit refunds will be paid to the Committee Chairperson on record for that unit. All but 15% of an individual's fee is refundable, under certain circumstances (sickness, death in family, summer school, military deployment or relocation only) as long as it is requested in writing, with back-up documentation, and received in the Scout Service Center, 3020 53rd Street, Galveston, TX 77551-5917. Refund requests due to light weather issues, homesickness, and schedule conflicts, misinterpretation of printed council policies and procedures or reasons other than those noted above will not warrant a refund. In addition, partial refunds will not be granted for partial camp/event stays. If a camp or event is forced to be canceled by the council, because of severe weather, or circumstances prior to the camp or event occurring, the council will reschedule the camp/event or initiate the refund process. All requests are due to the council office 15 days prior to the start of the event. Refunds will be issued in the form of a check.