10 Commandments Hike 2022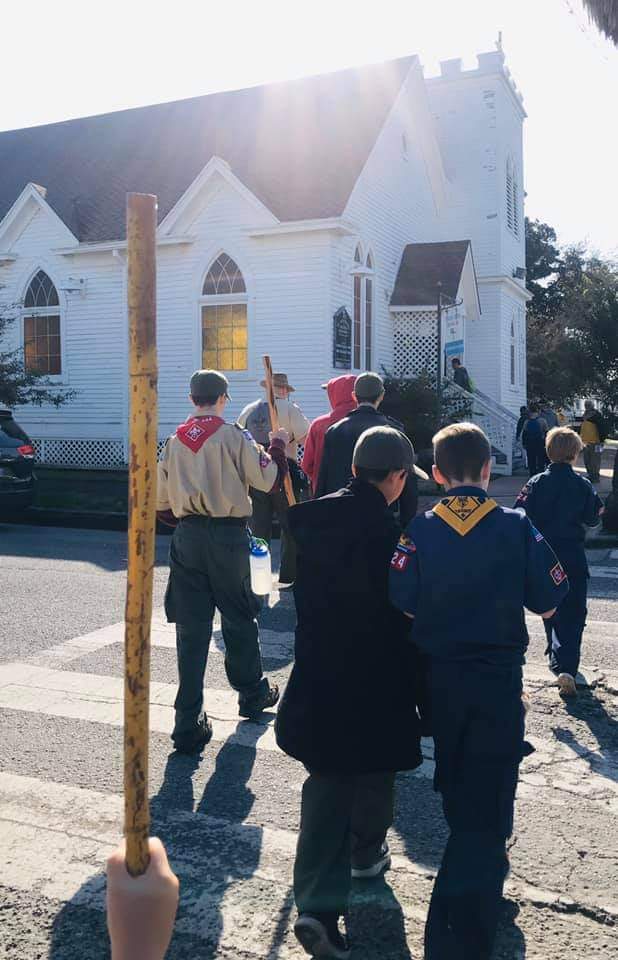 The 10 Commandments Hike allows Scouts to visit various churches in Galveston and walk along the way. Along the path you will get to see some of the grand old churches of Galveston Island.
We ask that all registered youth and adults wear their Field Uniform (previously known as "class A".)
Scout groups with adult supervision will follow a provided map. Groups will visit 10-12 minutes at each church to hear about the church's history, a commandment, and impact on our community.
DOWNLOAD THE MAP HERE (Coming soon)
SCHEDULE: (Coming soon)
DATE: Saturday, February 12, 2022
COST: TBD Participants will receive an event patch.
CONTACT: Charlie Tinsley at charlie.tinsley@scouting.org
REGISTER BY: February 1, 2022
NO WALK-UP REGISTRATIONS WILL BE ACCEPTED – This is to avoid over-filling any one time period.


(Coming soon)