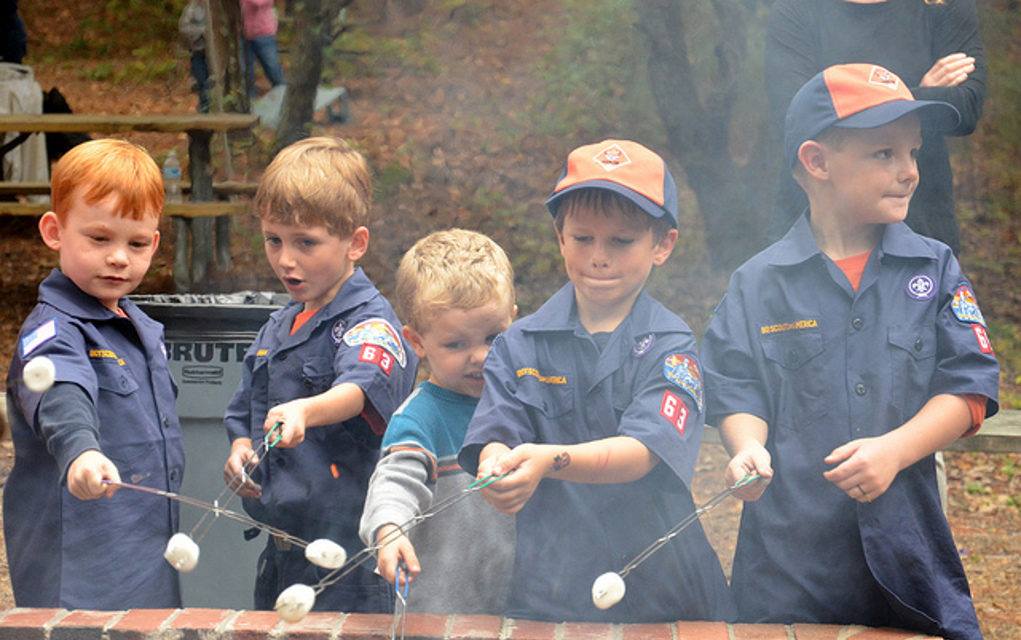 The Bay Area Council would like to welcome new families to the educational and exciting adventure of Scouting where children and teens spend their time outdoors, camping, swimming, hiking, learning life-saving skills, citizenship, community, conservation and much, much more! Watch for fliers that your child brings home from school with info on who, what, when and how to join.
Cub Scouts (Packs): K–5th grade or 5-10 years old, boys & girls
News
New Cub Scout Modular Design Preview Adventure
Do your Scouts love to design and create?
?A new preview adventure for Bears, Webelos, and Arrow of Light Cub Scouts will launch this Spring. In partnership with Snap Ships, the Modular Design Preview Adventure has been created to expose older Cub Scouts to the concepts of modularity in designing and building. This new adventure will use custom animation, augmented reality, and allow us to explore digital recognition.
There are no adventure loops or pins for this adventure. Instead, upon completion of the adventure and recording in ScoutBook, a congratulatory email is sent to the parent or guardian that is connected to the Cub Scout in ScoutBook. The email will contain a custom video and downloadable recognition.
Like the other preview adventures (the YoYo Adventure and Protect Yourself), the resources to complete the adventure, including requirements, den meeting plans, and video resources, can be found on-line at https://www.scouting.org/programs/cub-scouts/preview-adventures/modular-design/.