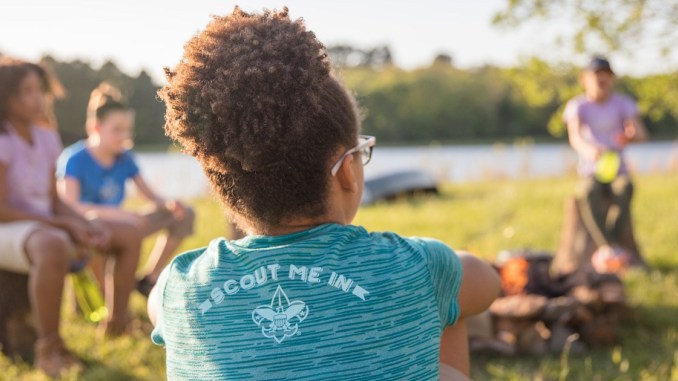 The Bay Area Council would like to welcome new families to the educational and exciting adventure of Scouting where children and teens spend their time outdoors, camping, swimming, hiking, learning life-saving skills, citizenship, community, conservation and much more! Watch for fliers that your child brings home from school with info on who, what, when and how to join.
Scouts BSA (Troops): 5th-12th grade or 11 to 18 years old, boy troops & girl troops
News
Summer of Service
Summer of Service is an initiative designed to put a focus on what Scouting does best – give back to our communities – so that we can make a positive impact and remind our neighbors of why Scouting matters.
Join Scouting families across the country in a spirited Summer of Service! As we have throughout our history, Scouting families are answering the call to work together in service of the greater good. From public health drives, to caring for the environment, to assisting neighbors in need, Scouts have always been a force for positivity and goodness in our communities.
Now more than ever, our world needs that Scouting spirit once again. Let's step up! Together, we can answer the call to make a positive impact in our neighborhoods and communities. Join us today, with projects big or small, in a Summer of Service!
There are no advancement awards for this initiative, however leaders may get project ideas, download a certificate and order a special patch. Resources to help your unit plan, serve, post, report and celebrate what your unit does are available.
LEARN MORE HERE AND DOWNLOAD FAQs.