Earn Your First Scout Patch.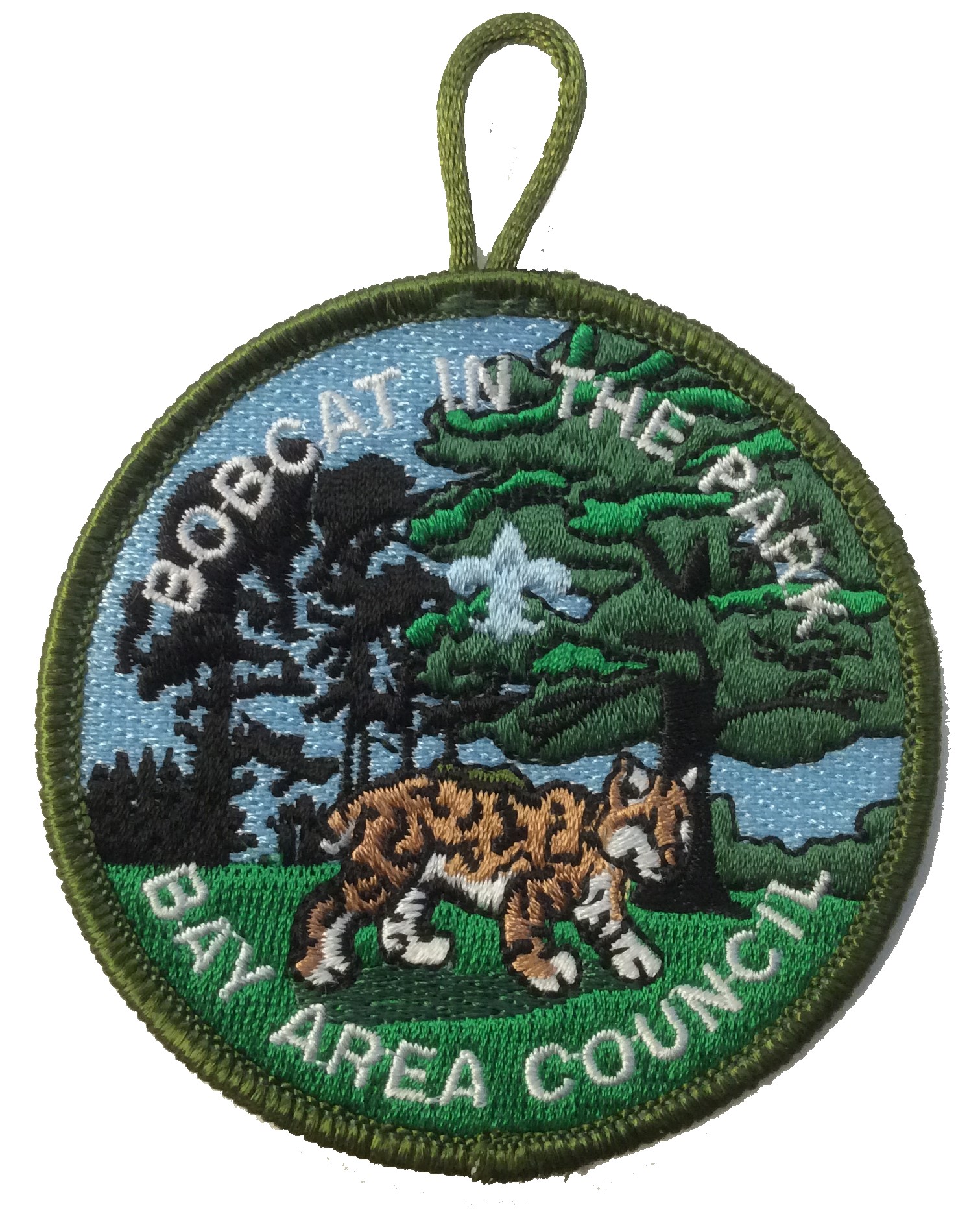 Purchase a Uniform.
Welcome to the
9th Annual Bobcat in the Park!
New Scouts will complete the
Bobcat program. Parents may purchase
uniforms from our mobile Scout Shop.
Scouts will receive the "Bobcat in the Park" event patch and completion card when they complete the program.
Come see Scouting in action at the Bay Area Council!
DOWNLOAD THE FLIER HERE
- Learn the Scout Salute
- Work on the Scout Law puzzle
- Practice the Scout Oath handwash song
- & more!
Registration
DATE: Saturday, October 17, 2020
LOCATION: League City United Methodist Church, 1601 W League City Pkwy, League City, TX 77573
COST: $5, Scouts will receive an event patch.
TIME: The program will take from 1-2 hours depending on attendance.
CONTACT: Charlie Tinsley at charlie.tinsley@scouting.org.

Before registering,
please read the safety
instructions
1. REGISTER ONE SCOUT ONLY. Each Scout takes up one family slot. For safety, please limited the number of family members attending if possible.
2. CHOSE PROGRAM A or B. You may be asked your program slot upon arrival, and it will make it easier during check-in. Please be patient while shopping or attending the program.
3. BRING YOU TICKET/RECEIPT with you for easier check-in. Report to the check-in station upon arrival.
4. ARRIVE AT YOUR DESIGNATED SHOPPING TIMES ONLY. Shopping will be done first, followed by the program. Please do not arrive before or after your designated time. Please allow an 1-2 hours to complete shopping and program. If doing program only, choose that option. If shopping only, please still choose a shopping time slot. You do not have to attend the program.
5. PLEASE ARRIVE WEARING MASKS. Masks are required at all times in the shop and during the program. Hand sanitizing stations will be available throughout camp.
6. TEMPERATURE CHECKS WILL BE DONE UPON ARRIVAL at the check-in station.