Welcome to the Cradle of Texas District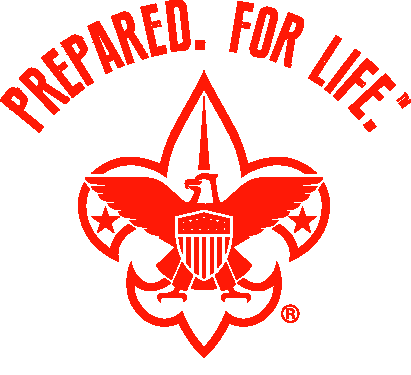 The Cradle of Texas District serves the Brazosport Area (Clute, Freeport, Jones Creek, Lake Jackson, Oyster Creek, Quintana, Richwood, Surfside) and the
West of the Brazos Area (Brazoria, Churchill, Damon, Danciger, East Columbia, Old Ocean, Shady Acres, Sweeny, West Columbia, Wild Peach) communities. communities.
Questions?
Contact Field Director Kelly Meacham
District News
Congratulations to the Cradle of Texas District, Bay Area Council BSA leaders who made the 2020 Scouting year awesome and continue providing great leadership!
District Award of Merit
Duane Marks – Pack 345
Lone Star Scouter
Connilee Lusk – Pack 325
Brandi Heckler – Pack 503
Turner Jay – Pack 508
Michael Griffin – Troop 311
Don White – Troop 311
Sandra Farris – Troop 553
Jeb Ogburn – Troop 553
Richard Talasek – Troop 553
Robert Heckler – COT
Donald "D.K." Hopwood – COT
Kevin Land – COT
Distinguished Scouter
Rhonda Wolf – Pack 324
Edwin Hidalgo – Pack 325
Kyehan Lee – Pack 325
Vincent Mitchamore – Pack 325
Richard Seal – Pack 325
Lynne Settlemyre – Pack 325
Josh Autenrieth – Pack 508
Vidala Leal Rodas – Pack 508
Tim Finley – Troop 324
Carlos Armintor – Troop 352
Art Orscheln – COT
Charter Organization of the Year
St. Michael's Catholic Church – Lake Jackson – Pack 324, Troop 324
Scouting Family of the Year
Phillip Galbreath Family – Pack 325
Herman Swift Award
William D. "Bill" Clarke, II – Troop 524
Michael Griffin Lifetime Achievement Award
Scott Dick – Troop 324
Volunteers Needed
The Cradle of Texas District is always seeking volunteers to help serve on the District Committee, as well as to help organize and carry out events. We are also continually seeking organizations to partner with to create new units. If you are interested in volunteering or chartering a unit, please contact the District Executive for more information.
Scouting For Food
Help a family in need. For more information or for drop off locations, contact your District Executive.
Scouting Spirit
Scouting Spirit is in everyone of us and it is also something that Scouts of all ages exhibit the in their actions everyday. Scouts are reviewed by the Character Connections and on their trail to Eagle, spirit becomes a crucial part of rank advancement. The Spirit can be from the simplest act of being kind to that of extreme bravery, yet it is also one of the hardest to evaluate. It is evaluated on recommendations and testimonials from those that know a young Scout personally. Send your stories to be displayed on our website to our Marketing Specialist at www.bacbsa.org/contact.
District Roundtable
Find out what's happening
in the Scouting community.
Gain knowledge and have more fun than the average leader.
7-8 p.m.
First United Methodist Church
404 Azalea St.
Lake Jackson, TX 77566

We are currently meeting once every 8 weeks. (No meeting in July.)
Our meetings for the rest of the year are:
05/04/22
06/29/22
08/24/22
10/19/22
12/14/22
For more information, contact
Bill Griffin at Bill_Griffin@bmc.com
District Events
Cradle of Texas District Derby 2022
Questions?
Contact the
District Key 3 Leaders
Field Director
Kelly Meacham
District Chair
vacant
District Commissioner
Phillip Galbreath
District Key 3 Meetings
District Committee Meetings
TBD
District Commissioner Meetings
TBD