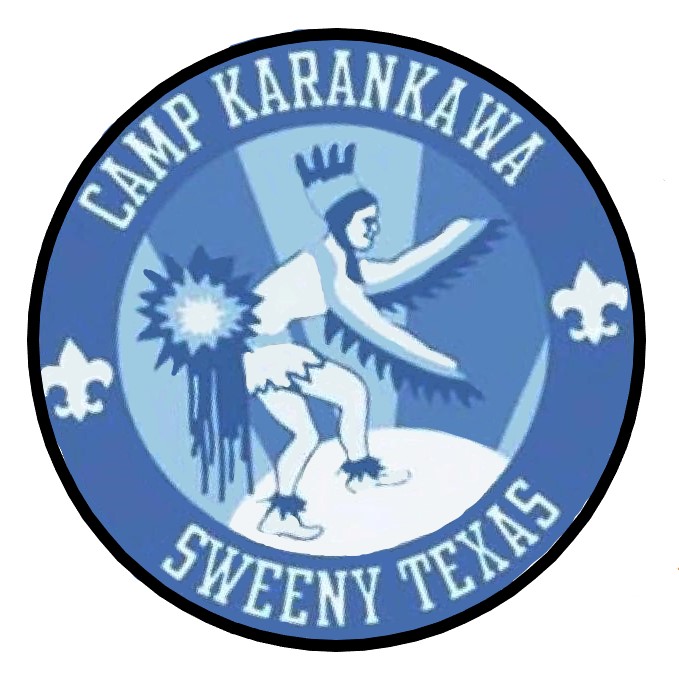 Camp Karankawa offers a safe and secluded property to safely engage in unit or family camping during COVID-19. Space is limited to 5 units/families per weekend. We will support family camping as space allows.
Camp features hiking trails, a nature center, wildlife viewing, gaga ball, an outdoor chapel, complimentary fire rings and firewood, restroom and shower facilities.
Camping
Check-in: Gates open at 6 p.m. on Fridays. Check out by 11 a.m. on Sundays.
Cost:
$35 per Bay Area Council units/families.
$35 deposit and $10 per camper for out-of-council units.
Packing list: Camp Karankawa is a primitive camp. Pack accordingly. Chairs, tents, sleeping gear, cooking gear, food & water, headlamps & flashlights, first aid kit. Camping hammocks may be used sparingly. (Campsites have limited trees.) Fire rings and firewood are complimentary. Refrigeration is not available.
DOWNLOAD THE RESERVATION FORM HERE
Submit your form to the Camp Ranger Donald Hopwood at donald.hopwood@scouting.org.
DOWNLOAD THE MAP HERE
DOWNLOAD THE RANGE RULES HERE
DOWNLOAD THE POLICIES & USE MANUAL HERE
CHECK THE FIRE STATUS HERE
Find us on FACEBOOK & check-in or tag yourself at camp!
Advancements
Tiger, Tigers in the Wild; Wolf, Call of the Wild; Bear, Bear Necessities; Bear, Picnic Basket; Webelos, Cast Iron Chef; AOL, Outdoor Adventure

Contact Us
Camp Karanakawa
3249 FM 1459 Rd
Sweeny, TX 77480
Camp Ranger
DK Hopwood
979-248-3440
donlad.hopwood@scouting.org.
Ask the Camp Ranger about Adopting-a-Campsite and volunteer opportunities!
Please read safety requirements before registering
Safety remains our number one priority!
Campers are required to:
- Wear masks when walking around camp. You will not be at camp alone. Please practice social distancing at all times. Be courteous, kind, and keep everyone's safety in mind.
- Log daily temperature checks of campers and turn in a copy of your results to the Camp Ranger upon check-out.
- Sleep in individual tents. No sharing of tents if you are not from the same family.
- All adults MUST HAVE CURRENT YOUTH PROTECTION TRAINING with a certification on file with the Council office.
- Bring your own food, tents and all needed supplies, including a first-aid kit.
- Leave the camp area in the same condition as when they arrived.
- Check in and check out with the Camp Ranger.
- Behave in a Scout-like manner while on camp property.
- Follow all directions of the Camp Ranger.
- Wear close-toed shoes.
- Understand that this is a rustic, nature area with various wildlife, including venomous snakes, spiders, bobcats, and alligators.
- Supervise children at all times.
- Only use existing fire rings. Keep your fire small. Make sure it is out and cold before you leave.
*You will not be at camp alone. When walking around camp, masks & social distancing are required during known health crisis.

Camp Karankawa will provide:
- A designated camping area.
- Fire ring for campfires.
- Wood for campfires.
- An on-property Camp Ranger in case of emergencies and check in/check out.