29th Annual Cradle of Texas District Banquet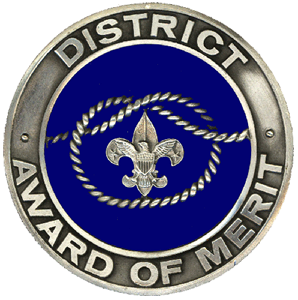 The time has come to recognize our hard working volunteers in the Cradle of Texas District.
Cradle of Texas District has had a fantastic year and we will celebrate that success and recognize our fellow Scouters at our 29th Annual COT District Awards Banquet.
Please consider nominating your fellow Scouters for their service in 2021.
See the documents below or a list of the awards, their descriptions and this year's nomination form.
Nominations can be submitted either electronically or by mail to the Bay Area Council Office located at 3020 53rd Street, Galveston, TX 77551.
Please take the time to consider your fellow Scouters and join us in celebration of 2020 and kick off 2021 with a bang!
DISTRICT BANQUET INVITE HERE (Coming soon)
DISTRICT AWARDS NOMINATION FORM HERE
DISTRICT AWARDS NOMINATION HINT FORM HERE
DISTRICT AWARD OF MERIT FORM HERE
SILVER BEAVER FORM HERE
Registration
TIME: TBD
DATE: Postponed at this time.
PLACE: TBD
COST: TBD
CONTACT: Kelly Meacham at kelly.meacham@scouting.org or Scott Dick at scott.e.dick@p66.com
REGISTER BY: TBD


(Coming soon)