Northern Star Awards Banquet
& Annual Business Meeting 2021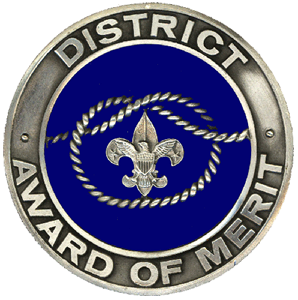 In appreciation to all the leaders of our district, please nominate Scouts and volunteers for the district awards in recognition for an outstanding year. Please fill out the award forms below and bring them to Roundtable or mail them to the Bay Area Council, BSA at 3020 53rd Street, Galveston, TX 77551.
DISTRICT BANQUET INVITE HERE (Coming soon)
DISTRICT AWARDS NOMINATION FORM HERE
DISTRICT AWARD OF MERIT FORM HERE
SILVER BEAVER FORM HERE
Awards
Scouts BSA Leader of the Year
Ship/Crew/Post Advisor of the Year
Cub Scout Leader of the Year
Scout Family of the Year
Lion/Tiger/Wolf/Bear/Webelos Den Leader of the Year
Unit Committee Chair of the Year
Pack/Troop/Crew/Ship Committee Member of the Year
Merit Badge Counselor of the Year
Polaris Award
Spark Plug Award (1 per unit)
Recognition of all JTE Gold Units
Registration
TIME: TBD
DATE: Postponed at this time.
PLACE: TBD
COST: TBD
CONTACT: Kelly Meacham at kelly.meacham@scouting.org
REGISTER BY: TBD


(Coming soon)
Business Meeting
All registered members are welcome to attend the Annual Business Meeting with a special invitation to voting members of the district. Voting members include all duly elected District Members at Large and Chartered Organization Representatives. We will meet to elect our district representatives and review our progress towards our strategic plan.
Thank you for your continued support of Scouting in Galveston and Brazoria Counties.
TIME: TBD
DATE: Postponed at this time.
PLACE: TBD
CONTACT: Kelly Meacham at kelly.meacham@scouting.org
REGISTER BY: TBD


(Coming soon)